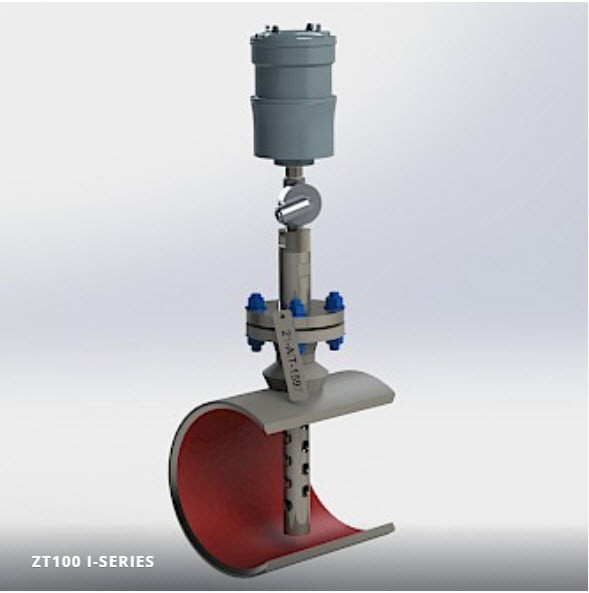 The ZT100 Water Cut Monitor is desidned to provide reliable water content readings in any hydrocarbon, and primarily aimed at Crude Oil applications. The ZT100 features stable temperature compensated readings cou[led with a unique flexibility when it comes to installation.
The ZT100 can be successfully installed as full bore units up to 48 inch, or alternatively in bypass configurations.
They can be supplied with built in or separate Static Mixers to enable a proper representative stream through the sensor.
Sensitivity

0,01%

Repeatability

0,1%

Temperature rating

150°C (300°F) standard

Ports

From 1 to 48 inch

Output

4-20 mA

Interface

HART

Power requirements

Loop power 12/24 Volts DC

Housing

CE marked IP66 , Class 1, Division 1 through certified explosion proof enclosure utilizing separate instrument and connection chambers.

ATEX Intrinsic Safe