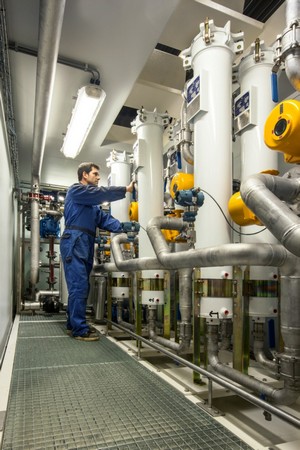 Njord Containerized Systems are available for a wide variety of applications, such as: Continuous Power, Emergency Power and Mobile Fueling Systems at for instance mining sites, transportation and other industrial companies.
The systems can be built to spec and include ATEX, CE, UL, CU TR ASME IX and EN-287 welding requirements. Piping is generally stainless steel 316L and welded.
Fuel cleanliness requirements are part of system's design as are environmental conditions. Commissioning services can be provided upon request.
The containers are normally sea containers of 10, 20 or 40 foot in length. Inside the following systems can be applied:
Tank Systems
Filtration Systems / Skids
Fuel / Oil Centrifuges
Fuel / Oil Delivery Systems
Fuel / Oil Receiving Pump Sets with Receiving Filtration/Separation
Additive Dosing Systems
Air Conditioning Systems (cooling and / or heating)
Fuel Heating System
Fuel / Oil Analysis Systems (real time, in line)
Automatic Water Drain
Generator Sets
Solar Panels
Office Area
Complete Systems Automation
Optional in line fuel quality measurement
Inline laser-particle counter measures particulate contamination in the fuel or oil. The sensor can also be installed independently to act as a filter system sensor or in combination with the total monitoring and management control center.
A loop powered water in oil sensor enables fast and reliable drift free inline detection and monitoring of moisture percentage or ppm water in fuel or oil.