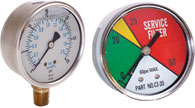 Pressure & Vacuum gauges are for monitoring purposes. (e.g. to let you know when the filter needs to be changed)
Digital Flow Meters measure how much fuel has been treated with the Njord Mobile Tank Cleaner or Fuel Polishing Systems.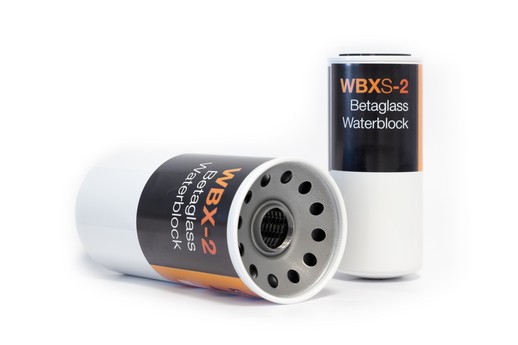 There are two types of njord spin-on fine filters available. One for the larger housings and one for the smaller housings.
The special 2 or 10 micron absolute water block fine filter removes emulsified water as well as sediments
WBX-2
Absolute Water Block
2 Micron
WBX-10
Absolute Water Block
10 Micron
WBXS-2 for small housing

Absolute Water Block

2 Micron

WBXS-

10 for small housing

Absolute Water Block

10 Micron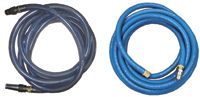 The intake/suction hose used on the Njord Mobile Tank Cleaners is made of clear, see-through reinforced Poly-Wire PVC. The return hose is a high pressure and high quality fuel hose.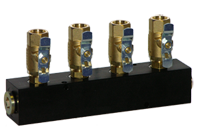 Njord Manifolds are made from durable, aircraft-grade, machined aluminum with a black anodize finish. These precision designed and manufactured manifolds are available for custom applications and specifications to control the flow of fuels.They are also available in a variety of materials such as plastic, aluminum and other metals with standard port sizes and valve cavities.
Multiple hoses connected to one pump
Can be mounted in any direction
Mounting holes pre-drilled
Petroleum safe Teflon seals
Brass ball valves
Black anodize body